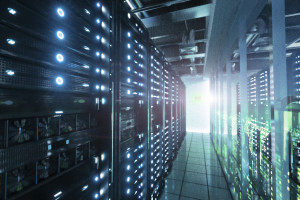 Nearly all businesses these days are involved in E-Commerce in some way, whether it be direct online retailing, processing client payments for services, or simply maintaining a client database. With each passing year, the number of data breaches grows exponentially and it is important to protect yourself from harm in the event that your customer's personal data becomes exposed, like their social security numbers, dates of birth, or payment information. Nearly every day we see security breaches on all levels of business, from mega companies like Amazon and Home Depot, to smaller retail and manufacturing including gas stations and small healthcare offices. In today's climate, it is vitally important that you protect yourself from bearing the brunt of any losses due to hackers or data loss.
Cyber Liability Insurance protects small businesses from damages and expenses related to data breaches and other digital crimes. This coverage is often called Data Breach Insurance or Cyber Risk Insurance. If a virus infects your computer or a hacker steals your customers' data, your Cyber Liability policy can cover the costs of damage control: alerting your customers, paying for credit monitoring services, defending your business in any lawsuits, and even funding good-faith PR campaigns to restore people's confidence in your business.
Some of the areas where you will want to cover yourself against cyber crime and data breach problems are:
Errors and Omissions: E&O covers claims arising from errors in the performance of your services. This can include technology services, like software and consulting, or more traditional professional services like lawyers, doctors, architects and engineers.
Media Liability: These are advertising injury claims such as infringement of intellectual property, copyright/trademark infringement and libel and slander. Due to the Internet presence of businesses today, technology companies have seen this coverage migrate from their general liability policy to being bundled into a media component in a cyber policy (or a separate media liability policy). Coverage here can extend to offline content as well.
Network Security: A failure of network security can lead to many different exposures, including a consumer data breach, destruction of data, virus transmission and cyber extortion. The culprits might be looking to shut your network down so you can't conduct business, either for financial or political gain. Network security coverage can also apply if you're holding trade secrets or patent applications for a client, and that information is accessed due to a failure of your security.
Privacy: Privacy doesn't have to involve a network security failure. It can be a breach of physical records, such as files tossed in a dumpster, or human errors such as a lost laptop, or sending a file full of customer account information to the wrong email address. Companies have even faced liability from returning a photocopier with a hard drive that contained unwiped customer tax records. A privacy breach can also include an action like wrongful collection of information.

AJS Insurance Services works to stay on the cutting edge in providing Cyber Liability Coverage for our clients. Contact us today to undergo an assessment of your potential risks and needs, and we can put together a comprehensive Cyber Liability Coverage package to help keep you and your clients and customers safe.