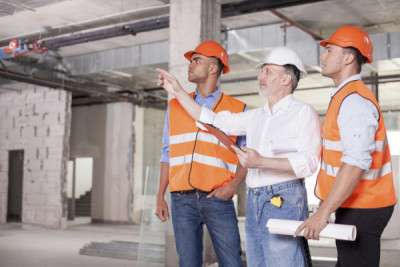 Your company is important to you, your employees and everyone involved and so is protecting it in all ways.  The construction industry is in constant flux with new guidelines, regulations and requirements annually.  It is very important to work with a broker who can help you navigate the ever changing environment within the construction insurance industry to protect your business when it matters most.
AJS Insurance Services will fulfill that role for you.  Just as you are the expert in your field, you can rely upon us to help you select the right insurance package for the right environment.  We work very closely with our clients to ensure that you are fully protected as you need.  AJS Insurance Services will guarantee that you know exactly what you are buying, and why it is important to you.  We work with over 200 Insurance Vendors to provide you with full coverage for worker's compensation, tools and equipment, business auto, bonding, and specialty markets and we ensure that you have the proper insurance certificates, subcontractor warranty, aggregate limits and appropriate exclusions and endorsements.  We also work closely with a construction defect law firm to review our policy coverage and forms to ensure that the policy you are buying will hold up to scrutiny and provide you with overall protection.
Contact AJS Insurance today to find out how we can help you protect your business with excellent, cost-effective coverage.