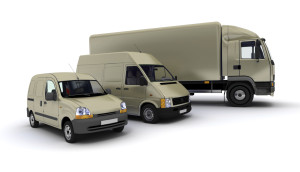 Whether you're self-employed with just a single truck or a business owner with a fleet of vehicles, AJS Insurance Services can find the policy for you. Every business has their own unique needs, and each vehicle may be used in a different way. AJS has the experience to help you find the right coverage options to fit your needs, wherever you operate. We will also help you save time by shopping around and making sure you are getting the policy you need at a competitive price.
Commercial automobile policies provide coverage for bodily injury and property damage to others, no-fault personal injury coverage, and physical damage coverage for your own vehicle(s) for collision or other perils resulting from the ownership or use of commercial vehicles in a business.
AJS Insurance Services supports a variety of policy forms and limits of coverage including endorsements that broaden coverage over and above that offered on the standard policy form such as Hazardous Materials, Flammable Materials, Dump Trucks and the like.
Since Commercial Auto Insurance coverage varies, it is important to discuss your business' options with AJS Insurance Services. We can help you determine the proper amount of coverage for all your commercial needs. Auto Insurance is an essential financial decision that will keep your business covered. The next time your fleet takes the road, make sure it is protected with a Commercial Auto policy from AJS Insurance Services.