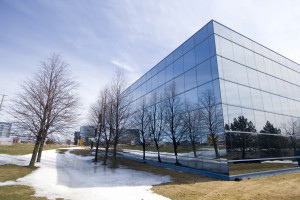 From those who rent a second home to tenants to those who have large commercial real estate holdings - Landlords need special types of insurance.
AJS Insurance Services provides insurance coverage for all types of property owners, including:
Industrial Buildings
Office Buildings
Shopping Centers and Malls
Rental Owners and Landlords
For Commercial Property owners, there are several things to consider in ensuring that your Primary Policy provides the coverage that you need to repair and rebuild after a disaster, and to cover your business liabilities and monetary losses as well. AJS Insurances Services will help you select a policy ensuring these important points are fully considered:
The dollar amount limit of your Buildings coverage should be as close as possible to what it would cost to repair or rebuild the structure(s) in the event of a total loss.
The limit of your Business Personal Property should be enough to replace all removable items on the premises that you own: business equipment, refrigerators, window coverings, trashcans and the like.
The limit of your Loss of Income coverage should be enough to replace the income you would lose if your building became uninhabitable during the recovery period after a total loss.
Liability insurance is another requirement for building owners. Liability coverage is your protection against a lawsuit if someone gets injured on your property and files a claim against you. How much coverage you need depends on your personal assets, your property's features, how many tenants you have, and whether they have renters insurance. If someone is injured on premises you own, rarely do they only sue the potentially responsible tenant. You, as the property owner, almost always get sued too. Commercial Umbrella Insurance gives you extra coverage and is especially worthwhile if you own more than one property.
There are upgrades available to your policy that are nearly always worth the cost, like:
Extra or Extended Replacement Cost coverage: Most insurance companies give you the option of buying extra replacement cost. This provides you with a cushion against inflation & increased costs of labor and building materials over time. This additional coverage is fairly inexpensive to add.
Building Code Upgrade/Code Compliance: The building codes in your area may change almost every year. Making sure your policy has an extra provision for building code upgrades will make sure that you have enough money to repair and rebuild your building to today's building codes.
Earthquake Insurance: Your standard property insurance policy does not cover any damage caused by earthquakes. To protect your property we recommend buying earthquake insurance AND retrofitting your building. Get an estimate for both and remember doing at least something is better than doing nothing at all.Flood Insurance: If your building is near any body of water, it is wise to get a quote for flood insurance. Flood insurance will protect your property from any damage to your home caused by outside sources of water. Flood insurance will also protect you from any mudslides or earth movement that is excluded in your homeowners policy.
If you are renting a second dwelling that you do not live in, often times you will need a separate policy to cover that property and there is a range of products that come into play depending upon what type of property you are covering and how much coverage you wish to obtain. Some policies may give you the cash value of the home or damage to it, while others will cover the full actual replacement costs. You can also choose to guard against lost rental income in the event that the property has to be vacated for repairs or other occurrences. It is also a great idea to require renters insurance of your tenants, which will help ease the burden of covering any damages or losses. AJS Insurance Services will be a valuable parter in protecting your investments.