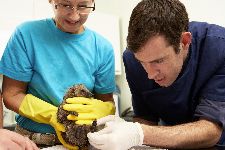 Help your nonprofit organizations deal with uncertainty and mitigate risk by being informed about the 8 dangerous mistakes to avoid when purchasing insurance for nonprofit Risks.
It isn't always easy for nonprofits, religious organizations, and social services to get the insurance coverage they need.
Learn about the most common mistakes we see agents, brokers, and organizations making when placing this type of risk—and how to avoid them.
1 Ignoring the need for cyber liability insurance
Thinking funds transfer fraud is covered under crime policies
Believing a general liability policy is enough to cover volunteer risk
Not considering the need for sexual abuse and molestation liability coverage
Assuming small nonprofits don't need Directors and Officers (D&O) coverage
Believing special events policies provide adequate coverage for liquor sales
Leaving volunteer-owned vehicles uninsured
Covering international organizations with domestic general liability insurance