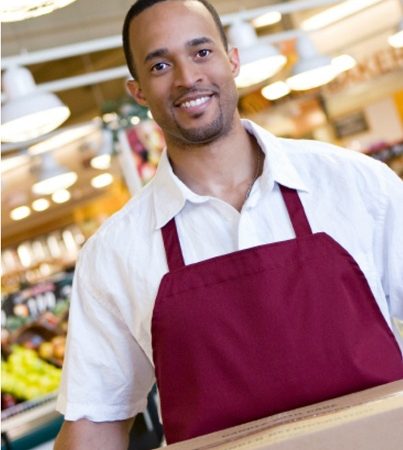 AmTrust is pleased to announce they are making their Workers' Compensation coverage for grocery stores in California more competitive. Effective Feb. 1, they have reduced their rates for class 8006 with their Security National and Wesco insurance companies.
Better yet, they also are now offering coverage for the new Floor Manager Subclass Code 8006 (7), intended to be used for managers or supervisors whose primary duties are clerical in nature, but have occasional exposure to the retail sales floor. The rate for this subclass code is a substantial discount from 8006(1).
AmTrust maintains an extensive Grocery Safety Zone Library at their website, which insureds can access 24-7 to learn helpful safety tips in the grocery workplace.  And, their Grocery Stores Loss Control specialist is available for further consultation with your grocery insureds.
Placing both your Workers' Comp and Commercial Package coverage with AmTrust makes good sense. It simplifies the insurance experience for both you by minimizing policy paperwork and payments for multiple carriers. 
If you have any questions about this new grocery capability, feel free to contact us for more information. We look forward to growing our grocery store book of business with you.